Short Bio:
Adrian Brambila is an Ex-professional hip hop dancer who toured with T-Pain and started his first online business in 2011 teaching people how to dance the robot. It grew to the #1 place people learned the dance style of 'popping' online and although it never became a seven figure operation it allowed Adrian to quit his 9-5 and learn about affiliate marketing. Adrian went viral on TikTok in 2020 while living in his van and transparently showing how he was making over $100K a month on only a day of wifi a week. Today Adrian is an active affiliate for over 500 different companies, owns a digital marketing agency with 20 American employees and now teaches beginners how to do affiliate marketing through his program The Brambila Method.
Long Bio:
I didn't have a lot of money to begin with...
My first corporate job out of college was at Prudential Retirement working in a call center. My starting salary was $27,000 a year.

Which is honestly not that bad when you live in Iowa...

The only thing that made it feel like I was failing was that the year before I was traveling the world as a professional dancer for T-Pain living the dream.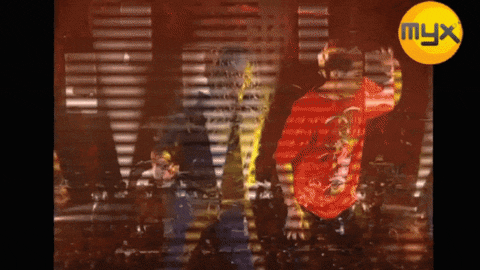 Seriously...pictured below is me on stage right next to T-Pain.
So how did I go from mainstream professional dancer to making $27k a year in a call center?
FEAR
Getting smacked in the face with the 'real world' once the tour ended killed my confidence and blurred my future.

I was afraid to be an entrepreneur with unstable income...and went with the 'safe' option to not pursue dancing or entrepreneurship and get a corporate job.

At the time I thought it was one of the smartest decisions I could make for the future of my business career.

It is to this day one of the biggest mistakes I've ever made.

When I caught up with friends after graduation they would say: 

"You are probably doing such big things man what are you up to!?" 

I remember being embarrassed to answer.

It had nothing to do with working in a call center... it had to do with the fact that I felt like I gave up on my dreams & potential.

This photo taken in 2011 reminds me of what people mean when they say 'starving artist'

I remember being optimistic & passionate...but blindly unrealistic and terribly uneducated, with no clue how I was ever going to live my dreams again.

Let's just say I've come a long way since then...
A LONG WAY FROM:

- being tied to a desk...

- failing to understand how to turn my passion into a profit...
- being afraid and embarrassed to talk & learn about money because I knew I wasn't good at it...

- fighting with my spouse about choosing which family to see during the holidays because of my limited PTO...

- wondering how I was ever going to be financially successful...
Pictured below is my wife & I at the home office in late 2018 right before we decided to sell our house & travel the world together... 
a dream we never thought would be our reality...

My journey of entrepreneurship took me from making $27k to 6 figures in a year...

to 6 figures in a month...
to even making 6 figures in a day!

to repeating the process across multiple online business ventures...

... AND not to mention helping thousands of entrepreneurs achieve their goals with my tutorials & content...
My hope is that wherever you are on your journey I hope to be a guide.
Whether that comes in the form of learning by avoiding the mistakes I make... or profiting off the success I share that is up to you :) 
It takes a lot to trust people on the internet these days so why don't I introduce myself properly.
My name is Adrian Brambila.
In high school I was bullied, in college made fun of and the only outlet I had that truly helped me escape my day to day troubles was dance. 
When I posted my first YouTube dance video in 2009 I had no idea how that one action would lead me to travel around the world, become a multi-passionate entrepreneur, build a massive audience, and lead me to a path of financial freedom.
I still get tons of negative and hater type of comments on my videos but the difference is now... I don't care! I was naive to think that bullies would go away in high school which is why I moved far away from San Diego to Dubuque, Iowa to go to college. 
The truth is though... bullies never go away! They get older just as we do. The only thing you can do is empower yourself with confidence and toughen up to not care what other people think. 
This image below is me taking action on that very belief when I danced in front of my peers for the first time at a talent show in college.
I First Recognized The Power of Unimaginable Scale From the Internet Through T-Pain
During T-Pain's prime he would release a song on iTunes and in a matter of 10 minutes have millions of downloads. In other words... I was watching him create millions of dollars in minutes where most other people spend a life time trying & never get there.
That's when I recognized how powerful building an audience is & also how much even to this day we underestimate the possibilities of scale from the internet. 
I don't know if I'll ever fully realize the impact my videos have made on others. I see my analytical dashboards every day of reaching thousands of people but it's just so hard to conceptualize the reality of it all. 
It's amazing and awe inspiring to know that anyone of us can create content today and have it add value to more people than we can even fathom for longer than we will be alive.
From 2015-2018 I spent most of my time truly hustling, working and spending countless hours building my online economy. 
I didn't have time to share much of it because it was so dramatic and required every bit of physical & mental energy I could muster in a 24 hour day. 
I sadly stopped dancing and also stopped creating much content. 
If I could sum up those 3 years in one word I would say...
ROLLERCOASTER
But... I think I figured out something truly remarkable through that hustle journey.
In a way I became a master of the process of discovery & insanely addicted to seeing the results of ideas & side hustles come to fruition. 
Don't get me wrong... the addictions haven't faded away by any means but now I feel an obligation to share & teach others.
I feel so blessed to be able to make more money than I can spend without being geo-restricted to a 9-5 job. It's allowed me to travel the world & never worry about money again. 
It would be selfish of me to keep this alternative way of living to myself. 
Not everyone may desire the lifestyle I have - but for those questioning if there is an alternative to working a 9-5 tied to a desk & living in the same place for decades until you can barely afford to retire at 65 with just a couple weeks of annual vacation in between... I'm here to tell you there is another way.
It will require a re-prioritization of what the status quo calls a normal life, immense sacrifice, new education of money & many other challenges. 
BUT...
The result will be lifestyle that will make you feel like you are living in a dream.
I GOT SUPER POPULAR FOR LIVING IN A VAN WHILE MAKING MONEY ONLINE
When Covid hit my global travel was put on pause. My wife discovered an interesting way to travel... in a van.
We bought a Sprinter passenger van, fully customized it into a tiny home on wheels and hit the road. 
I'm not sure I can explain why... but the moment I started living in a van and talking about it combined with sharing how much money I was making online was a recipe for going viral. 
It felt like once a week I was getting a video hitting over 1 million views and my audience quickly shot up to over 800,000 followers on TikTok. 
From the fresh new eyeballs I was getting thousands of messages each day to launch a course teaching people how I'm able to make money while living in a van and being a nomad with limited wifi. 
That's when I created The Brambila Method.
In December of 2021 I parked the van in my driveway of a new home I just bought in Austin, Texas where I live now.